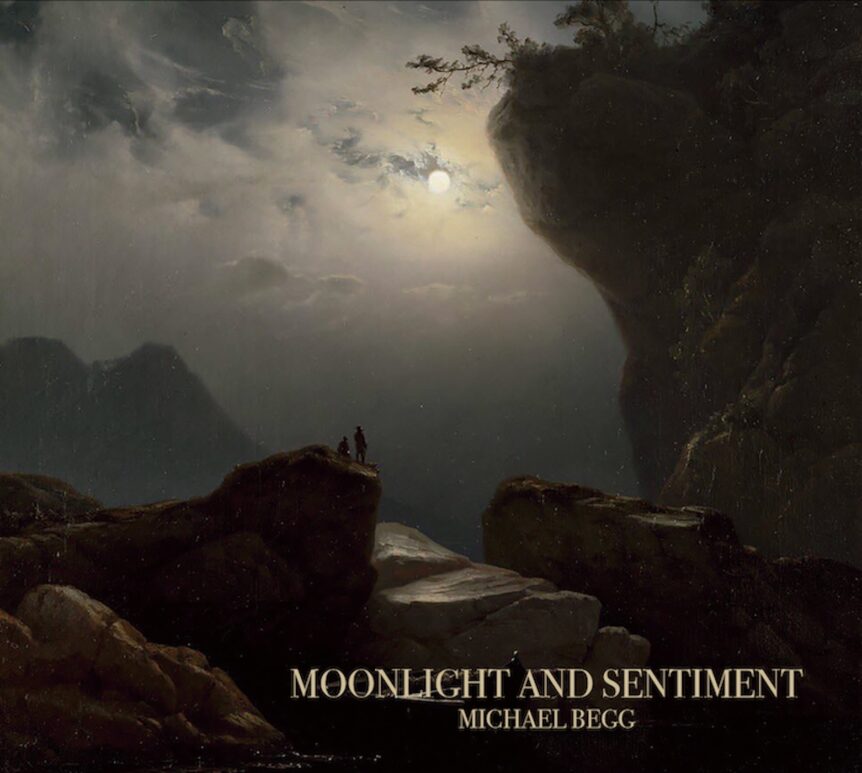 Michael Begg 'Moonlight and Sentiment' CD
November 2022   A beautiful new album from Mr. Begg
"This music does not create a song for our ears. It is a 'state', such as moonlight poured over the fields." Leonard Huizinga
This is not a crafted record. The quality is often very poor and the resolution is seldom realised. The melodic lines drift into sentimentality and the production lacks focus and rigour.
It is, however, the authentic sound of moonlight suicides, Christmas midnights and a representation of a certain kind of recovered memory that ruins your sleep.
Don't wake the children. Don't trust the confession. We may still see snow.
Review from Compulsion : Moonlight and Sentiment is bathed in hushed movements and slow tonal changes involving synths, piano, and location recordings - from which the album rarely strays. That approach is articulated in the floating synths and slight wavering stream of frequency tones found on New Witness. Its apparent stillness ruptured as it slowly breaks triggering a sparkling formation of tones, strings and piano the frequency tones beamed like a spotlight over the vast landscape, and perhaps towards space as the synths reveal a more widescape cosmic dimension. Darker strains wind their way through the knocks and brooding synths of The First Minister, casting a shadow over a brittle melancholic piano score unfurling into muffled voices of a sampled recording.

"Captivating and majestic splendour. A beautiful fusion of dark ambient, field recording and neoclassical music… Begg knows how to take you completely in his hold"
Jan Willem Broek, The Shadow Cabinet (NL)
---
Share this Product
---
Other recommended titles