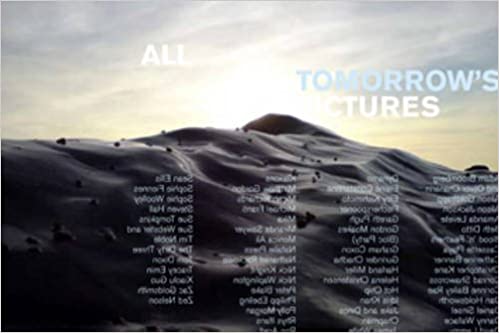 Various 'All Tomorrow's Pictures' HB Book
The book of the exhibition, still sealed.
All Tomorrow's Pictures is a unique collective project organized by the ICA in association with Sony Ericsson as part of our 60th Anniversary celebrations.
Fifty-nine leading figureheads, commentators and cultural representatives offer a prescient and highly personal photographic 'vision of tomorrow'. The images from established and emerging stars such as Samantha Morton, Jake and Dinos Chapman, Don Letts, Beth Ditto, Gareth Pugh, Miranda Sawyer, Hot Chip, Jon Snow, The Dirty Three, Graham Coxon, Mika, Idris Khan, Steven Hall, Dan Holdsworth, Catherine Banner and Conrad Shawcross will be presented at a special exhibition at the ICA.
The 60th contributor, Matthew Gordon, was selected through a public competition judged by Alison Jackson and Bloc Party's Gordon Moakes. All images will form a specially produced, beautifully designed hardback book.
---
Share this Product
---
Other recommended titles