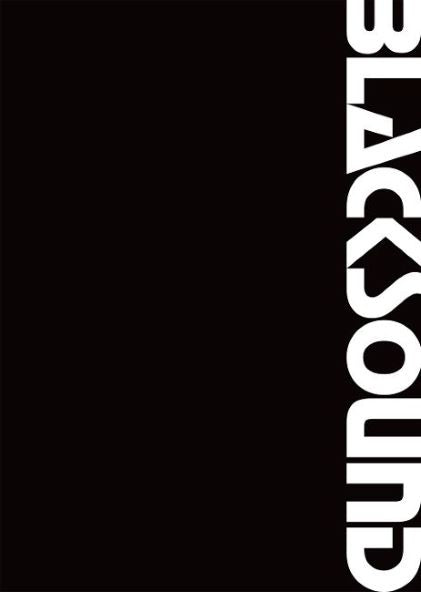 Colin Potter 'Blacksound' Cassette *SORRY, SOLD OUT*
***THE TAPE IS NOW COMPLETELY SOLD OUT*** HOWEVER, THE NEXT PART OF THE CUNNING PLAN IS TO DO A VERY VERY BLACK LIMITED EDITION CDR CONTAINING THE 2 SIDES OF THE BLACKSOUND TAPE ALONG WITH A VERSION MADE WITH 21st CENTURY TECHNOLOGY
WATCH THIS SPACE...........
***PLEASE NOTE, THE EDITION OF 100 COPIES SOLD OUT VERY QUICKLY & DEMAND EXCEEDED SUPPLY. HOWEVER WE HAD A SMALL NUMBER OF COPIES OF JUST THE TAPE LEFT OVER, BUT NO SOFTWARE CASES.SO THE REMAINING TAPES ARE BEING ISSUED AS A SPECIAL EDITION OF 13 SIGNED & NUMBERED COPIES IN STANDARD CASSETTE CASES AT THE SAME PRICE OF £5.99. IF YOU ARE INTERESTED IN A COPY  PLEASE CONTACT : colinpotter@icrdistribution.com ***
Released for Cassette Store Day 2018 a 'new' tape by Colin Potter, 'BLACKSOUND'. This is a 54 minute tape housed in a special software case with artwork by Jonathan Coleclough and is an edition of 100. The original concept for this arose in 1982, making this the slowest project ever to come out of IC Studio.
The sleevenotes : 'This cassette should have been released in 1982. I had the idea then to make an album using  as source material, a piece  I'd recorded called 'Forest of Galtres' from  the 'Reflections 1'  compilation tape released that year. So it was given the catalogue number ICR 008  and the title 'Blacksound'. Sadly, I never got round to finishing it. But I recently started thinking I should try the original idea I had of slowing down and reversing the source material and adding sounds, using the limitations I had in those early days. So I restricted myself to only using 4 –track recording (OK, as I no longer have a tape multitrack machine I used a computer, but only as a  recorder). I used the same analogue equipment as I had then - Korg synthesiser and sequencer, a fuzz box, an E-bow guitar and a primitive tape echo. It was mixed through my analogue desk.
It feels like looking through the wrong end of a telescope.
The cover design by Jonathan Coleclough was also started in 1982 and completed in 2018 using the same analogue brain.'
Boomkat says : '
Legendary DIY synthesist Colin Potter finishes off a project started in '82 with 'Blacksound', a tarry streak of dissociative drones originally conceived as an expansion of the track 'Forest Of Galtres' which lay unfinished for decades until he recently returned to it with the idea of slowing down and manipulating the material the old skool way. Recording on 4-track and only using the analogue instruments available to him back then - Korg synth and sequencer, a fuzz box, an E-bow guitar and primitive tape echo - Potter has now made the results available on this limited tape.
Perfectly self-described as "…like looking through the wrong end of a telescope', the results form a kind of immersive regression to the Forest of Galtres' medieval history, or to our mind they do at least. Actually, we're probably thinking of regression in terms usually depicted on TV or in film - all swirly mists, verdant oaks and peasants in brown rags digging for turnips - and their accompanying soundtracks, which this session strongly recalls.
If you're at all familiar with the area surrounding Potter's IC studio, nestled in the Ridings south of the barren North Yorkshire Moors in the Forest of Galtres, it's not difficult to place this album in context, where it really takes on a life its own.
Highly recommended for halloween, this.
---
Share this Product
---
Other recommended titles