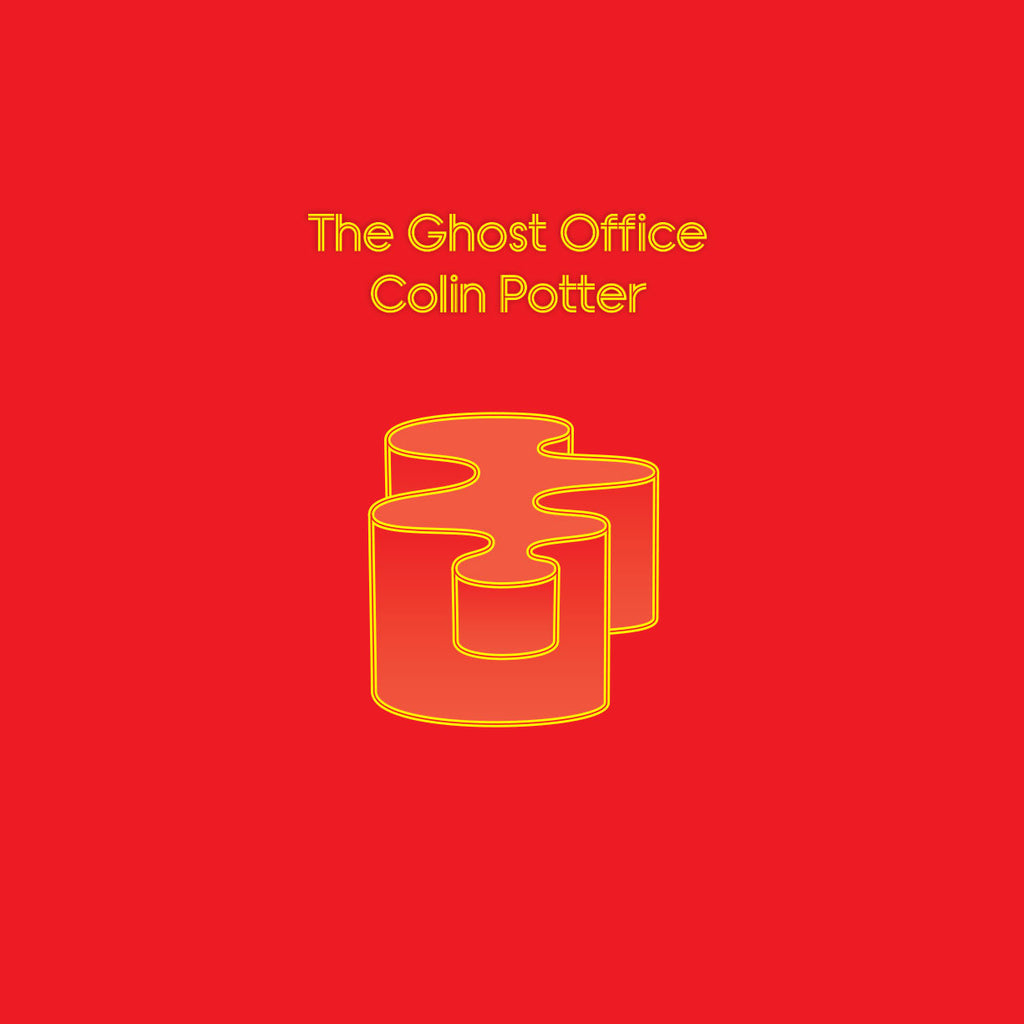 Colin Potter 'The Ghost Office' Double LP *SORRY, SOLD OUT*
*SORRY, SOLD OUT*
DD48 COLIN POTTER "THE GHOST OFFICE" 2 x LP (newly expanded double LP pressing of 400)  Tracklisting :
Side 1A
1. The Lope1
2. Falling Downstairs
3. Fassed
4. Murder By Furniture
5. Number 5
6. All Reel
Side 2B
1. The Lope2
2. Mainland
3. You Tell Me


Side 3C
1. You Tell Me 2
2. Off The Graph
3. All Roads Lead To Strensall


Side 4D
1. On Entering York Minster
2. Forest Of Galtres
Label Description : Next up on Deep Distance is a fabulous newly expanded -first time on vinyl- double LP set of Colin Potter's seminal 1980 cassette only release "The Ghost Office".
The label is gradually working through Colin's revered back catalogue of cassette only releases, with previous titles "The Scythe" and "Two Nights" selling out instantly. His run of half of a dozen home recorded, DIY / minimal synth cassettes between 1980 and 1982 is rightly granted legendary status, influencing a slew of home produced DIY experimental electronic artists and all attaining high collectors' prices online for original copies. So these LP sets filled out with all manner of unreleased cuts, demos and excluded tracks truly are a treat.
"The Ghost Office", was his first full release. It was recorded on 4 track tape at the very first location of IC Studio, in the small village of Sutton-on-the-Forest, north of York.
In Colin's own words: "The cassette initially appeared on the Mirage label and this release has been remastered and edited to include all but one of the tracks, the missing piece being removed in the interests of health and safety. In addition there are extra tracks that appeared on compilations or taken from the vaults."
Nowadays Colin is a longterm member of Nurse With Wound and has worked with Current 93, Ora, Organum and many others; and has run the esteemed ICR label for over 35 years now. The interest in all of Colin's work remains incredibly high and this welcome vinyl reissue is a must for longterm fans or newcomers.
This double LP, with artwork by Jonathan Coleclough (who did the original layout, all those years ago) is an edition of 400 copies and is expected to sell out quick….
REVIEW FROM NORMAN RECORDS :
Deep Distance follow up their vinyl issue of 'The Scythe' with a first time vinyl pressing of UK underground warrior Colin Potter's debut album 'The Ghost Office'.
Originally issued on Martin Reed's cassette label Mirage way back in 1980 and now expanded and resequenced for this new edition. The new artwork comes complete with old style British Post Office parody typeface -- the 80's dole bums amongst you will be familiar with from cashing the olde giro before squandering it on cider and glue.
Like all Potter's work from this era, it has aged remarkably well - a veritable melting pot of influences interplay - from Psychedelic/ Krautrock through to a more sci-fi/ futuristic Kraftwerkian electro sound. Electronics and vocals gets slathered in space echo and f/x with him brilliantly warbling all over it like some deranged cyborg acid casualty, whilst shooting lazer beam rainbows from his guitar and knocking out the kind of spangled kaleidoscopic melodies that would make Rick Wakeman blush. Across the album he somehow manages to sound both avant-garde virtuoso and shambolic DIY post-punk popstar. The man's a genius. You'd be a numpty to let this one pass you by.
---
Share this Product
---
Other recommended titles