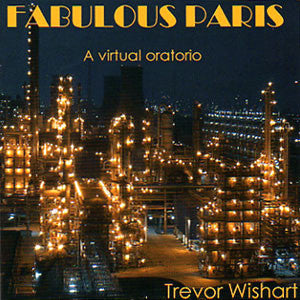 Trevor Wishart 'Fabulous Paris' CD
Opened, but unplayed.
An excellent release of classic Wishart material. Highly Recommended.Fabulous Paris was commissioned by Swedish Radio, Malmö, and the Birmingham Rumours Festival. This 3-movement, secular oratorio explores our collective and individual experience of the mass industrial society in which we live, through the medium of the human voice.
---
Share this Product