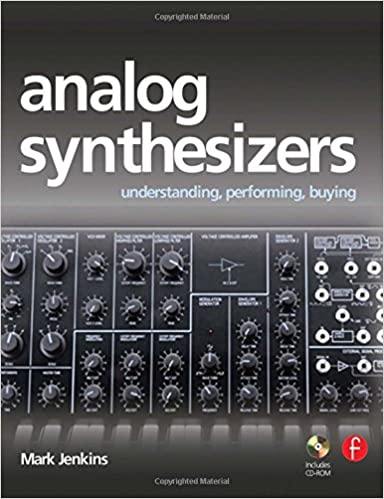 Mark Jenkins 'Analog Synthesizers: Understanding, Performing, Buying- from the legacy of Moog to software synthesis' PB book with CD
Like new.
In this book, the technical explanation of the nature of analog sound creation is followed by the story of its birth and its subsequent development by various designers, manufacturers and performers.

The individual components of analog sound creation are then examined in detail, with step by step examples of sound creation techniques. Then the modern imitative analog instruments are examined, again with detailed instructions for programming and using them, and the book is completed with appendices listing the major instrument lines available, hints on values and purchasing, other sources of information, and a discography of readily available recordings which give good examples of analog sound synthesis.

The CD which accompanies the book gives many examples of analog sound creation basics as well as more advanced techniques, and of the abilities of the individual instruments associated with classical and with imitative analog sound synthesis.
---
Share this Product