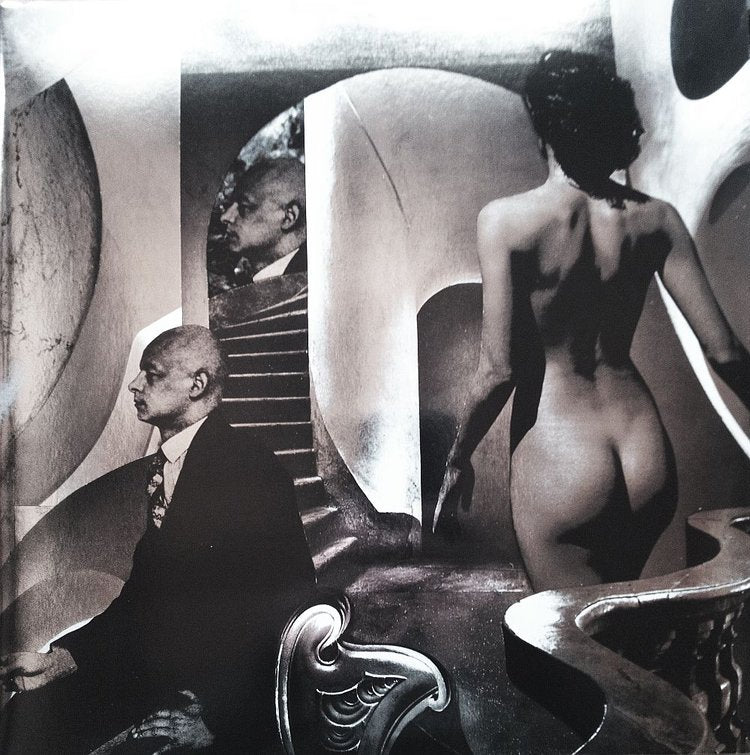 Nurse With Wound 'Bar Maldoror - Silver Series' 2LP (black vinyl)
April 2023
PLEASE NOTE : THIS IS THE BLACK VINYL EDITION
An expanded double vinyl re-issue of this album of early Nurse performances,
In the mid 1980s, Nurse With Wound existed as a live band for only eight shows, of
which only five were in front of an actual audience. Live at Bar Maldoror, released in
1991, documents these various live incarnations and makes up the first CD of this two-
disc set. Having been remastered by Andrew Liles, the diverse and lengthy pieces
(which were actually recorded in disparate locales, none of which are named Bar
Maldoror) sound rather contemporary. Sparse percussion, tape manipulation, loops,
noise, dark drones, improvised semi-musical instrumentation and strangled glossolalia
all expose the many facets of Stapleton's oeuvre.
In 2023, as part of the silver editions, Rotorelief records released Bar Maldoror as a double vinyl album, a luxurious Gatefold with 4 panels of artwork by Babs Santini ; a 24-page art book of unpublished works by Babs Santini, with 2 CDs, will be published later this year to follow the silver editions of the previous CD books.
TRACKS
SIDE A
A 1. HYMN FOR KONORI 12:08
A 2. SHATTERIN' MAN FALLING 8:28
SIDE B
B 1. MANDRAKE MEMORIAL 10:14
B 2. STONED AGE 12:52
SIDE C
C 1. TICKLING THAT GREAT PUDARKUS IN THE SKY 16:24
C 2. PSYCHEDELIC UNDERGROUND 4:38
SIDE D
D 1. BAGPIPE GESTATION 10:31
D 2. SCISSORS, RADIO, BONGO AND BELL 10:56
---
Share this Product
---
Other recommended titles