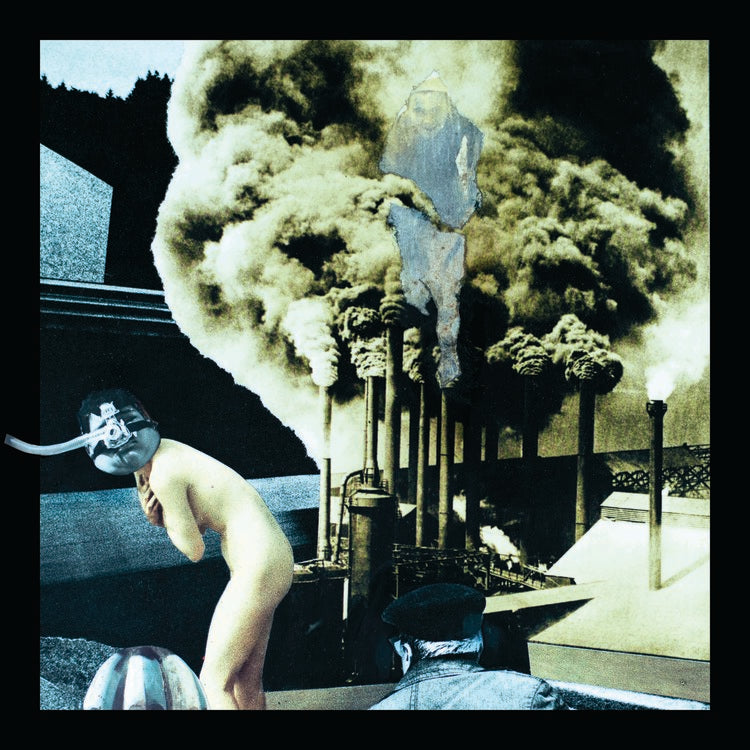 Nurse With Wound 'The Devils Interval/To Another Awareness - Lenka Lente Vol I' LP
April 2023  BLACK VINYL with extra insert.

Please note : This release has a PVC sleeve & inserts, which can cause chemical damage to vinyl ('outgassing') We will include a clear sleeve for alternative protection.
The first ever vinyl edition of "The Devil's Interval (Alienation)", comprising two stunning works of minimal, atmospheric experimentalism, that stand among the most striking and immersive to ever have been created by the project. A stunning and radical rethinking of the terms of ambient music, responding to an ever-darkening world.
During recent years, the reissue market has taken great lengths toward making many of NNWs historical releases, the majority of which were produced in tiny, now virtually unobtainable editions, available again. Now, taking a slightly different approach, Vasopressin, the Milan based artistic and cultural platform run by Matteo Moschettoni, dives into the more contemporary output of the project with "The Devil's Interval (Alienation)", the first ever vinyl pressing of two important works from the relatively recent past, "The Devil's Interval (Alienation)", recorded in 2017, and "To Another Awareness", from 2018, both originally issued as limited edition 3" CDs with accompanying texts. Illuminating Nurse With Wound's more atmospheric and conceptual explorations, this beautiful LP is the first vinyl production by Vasopressin - effectively launching a new era in their activities - and is released in two editions, 340 copies on black vinyl and 60 on clear vinyl - in a fully printed cover with artwork by Steven Stapleton, housed in a printed PVC sleeve, with 12" insert. Absolutely essential for any fan of Nurse With Wound, experimental and industrial music, and bristling atmospheric sound.
---
Share this Product
---
Other recommended titles