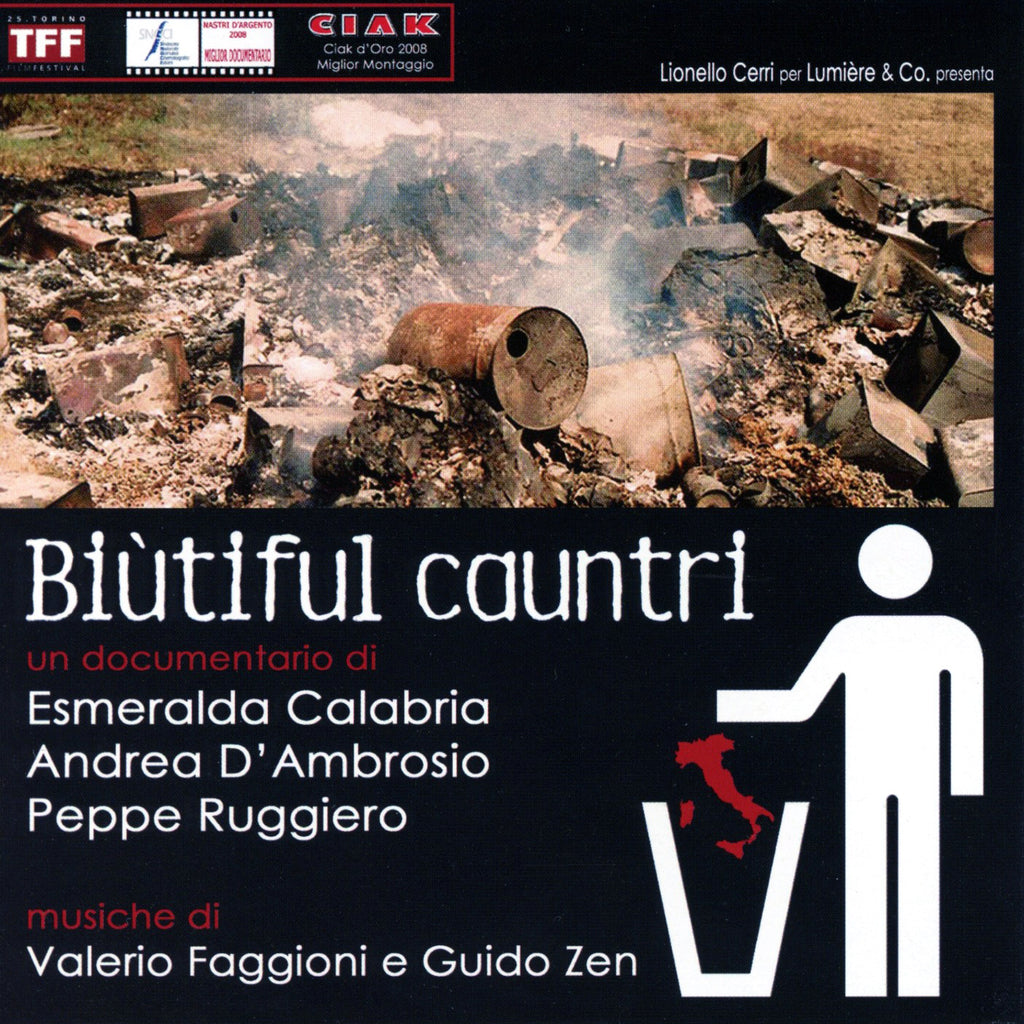 Valerio Faggioni & Guido Zen 'Biutiful Cauntri' CD
Colin Potter January 2018  "I've been working with Guido Zen for a number of years, as part of the Potter, Natalizia, Zen trio & have been very impressed with his music with other ensembles (Vactrol Park, Brain Machine, Gamers in Exile). He recently gave me a copy of this CD of a soundtrack he had recorded with his partner from G in E for an award-winning Italian documentary. I thought it was excellent - a series of beautiful drifting electronic soundscapes that works as a collection in itself, which is quite uncommon with soundtrack albums.The album had never been really properly released & promoted, but Guido had a number of copies which I'm delighted to be able to offer via ICR. Recommended!
From the original official press release : In 2007 Italy abruptly woke up from a delusional dream of being the "Biutiful Cauntri", as one politician put in his poor english. In that year a group of directors exposed what is now called the Land of Fires, a wasteland of toxic waste, illegal landfills and fumes that scarred (and still do) a good part of the southern peninsula. People, animals, plants, literally dying from the illegal disposal of any toxic substance you can think of.
The mafia had its hands all over it and the film, despite winning prizes worldwide, was never broadcast on national tv.
This is the soundtrack to that movie and in the words of one of the directors Esmeralda Calabria: "the footage gave us the feeling of being near the end of the world and this noise-like music, raw but strangely compassionate guided us through the building of this story, so real and yet so unbelieavable to look almost like science fiction". 
"The music portrays an apocalyptic, lifeless and dystopian landscape like a work of contemporay art and its urgency mirrors the one of the film" (mymovies.com)
---
Share this Product
---
Other recommended titles