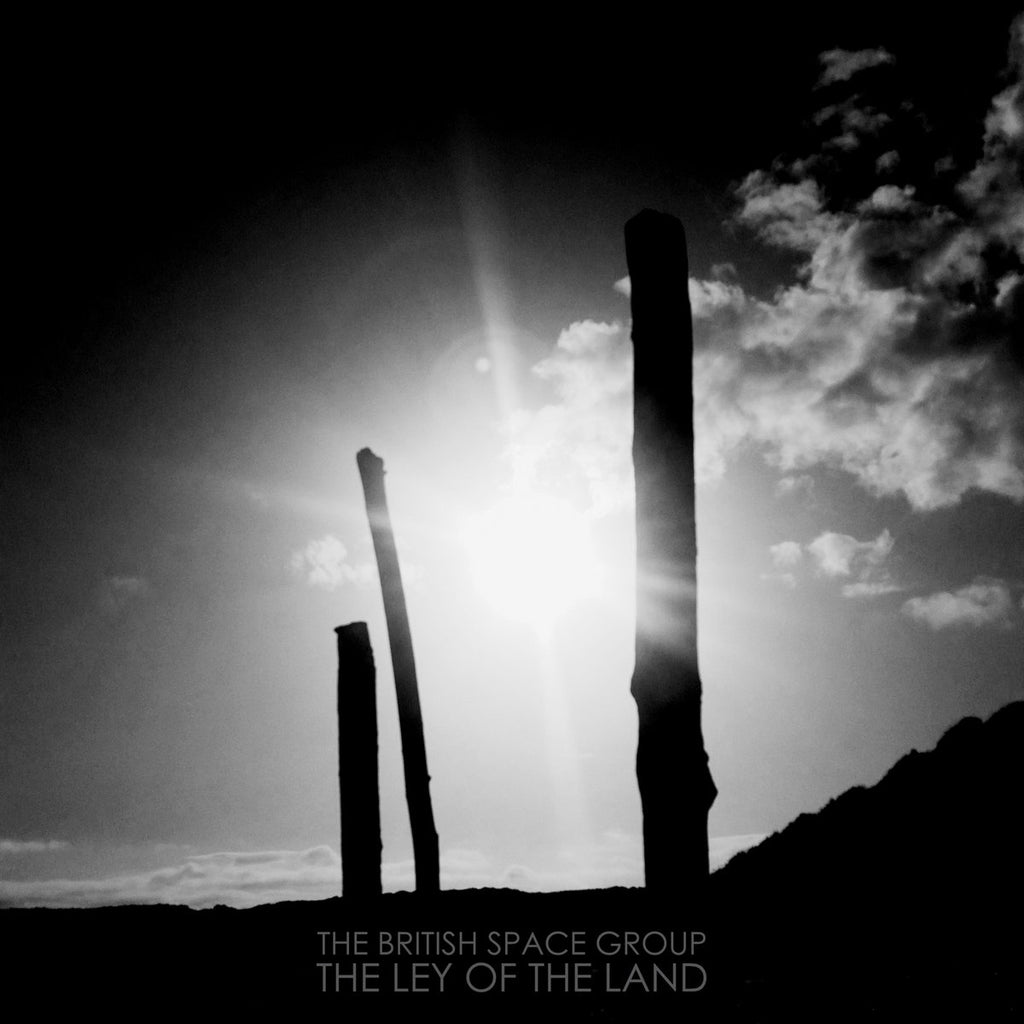 The British Space Group 'The Ley of the Land' CDR
We recently came across this release by Ian Holloway, who has been active for many years releasing on his own Quiet Worls label. He has worked with Darren Tate a number of times. This albums proves to be an excellent work of atmospheric depiction which can only be described as ghostly. Highly recommended!
''The Ley of the Land' tells a subtle story; one of dark nights and disembodied voices.  It tells of a haunted moment and gives a time stretched glimpse behind the curtain into an enigmatic and uneasy other here''.

REVIEW FROM VITAL WEEKLY : It has been a while since I last heard from Ian Holloway; Vital Weekly 899, I think. As I wrote before, I gave up thinking about reasons for longer periods of silence. In the case of Ian Holloway, it might be explained that he now has a website called Wyrd Britain, a blog with stories, book reviews, film reviews and so on, "that explore a Britain other than the one we think we know. A Britain where the ghosts are unquiet, where the woods are alive and where distinctions between the present, the future and the past are permeable" (http://www.wyrdbritain.co.uk/). As a lover of that kind of stuff, I spend immediately some time reading entries and having the music on repeat. The label we should see as something that "also told stories, music with a narrative and a sense of the mysterious that would be at home within the occult territories of a stranger Britain". On the cover we see only "copyright Ian Holloway", but Bandcamp says it's by The British Space Group, which is the recent name by Holloway. It is music for late at night, so now, 15:55 on a bright and hot day, might not be the right moment? It is, however, music that continues what we heard in the past, I don't know, 15 to 20 years from Holloway. Knowing Holloway, it is very drone-like, maybe derived from stretching out tones on the computer, resulting in a slow meandering, minimally changing tone poem. Somewhere in the back, there are voices (in the first ten or so minutes) and spacious bird-like synth tones at the end, with in the middle part just these tones and a faint trace of a melody. This is some spooky music, which I would not dare to play walking around a forest at night, not here, nor in Britain (or, heck, anywhere). You suspect something might happen something terrible, but you also know it is just imagination. I think this is a great release and a smart move connecting this to the world of the supernatural and having a website for the literary end of that. (Frans de Waard)
---
Share this Product
---
Other recommended titles